...with my youngest sister, Karen. We started last night and stayed up until about midnight. Karen is only 17, but somehow Suzanne and I (and our sister-in-laws Jennifer and Colette) have influenced her life enough that she now loves to sew, and buy fabric too!
This is what we were working on today.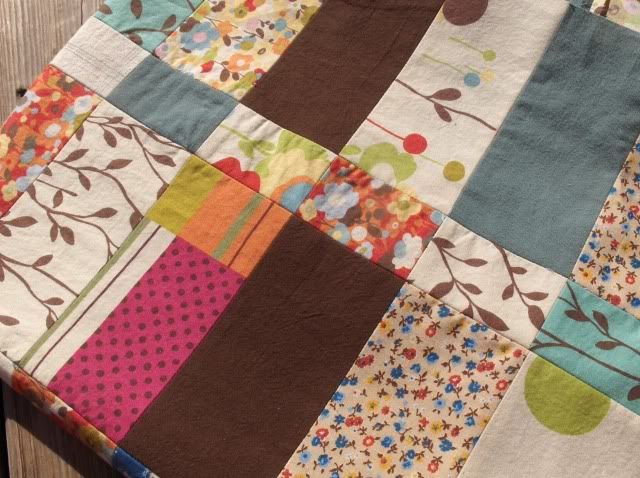 I'll show all when it is finished. :-) It is going to be a quilt that fits in the bottom of the old wooden playpen.
This is a table topper that has been in the works for about a year. Pathetic isn't it? I'm not totally in love with it, which is why it's taken me so long. Just have to stitch the binding down. I'm determined to complete some unfinished projects here.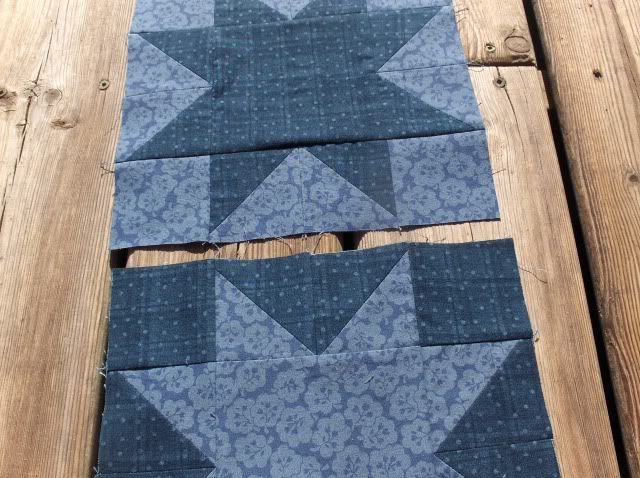 Some more quilt blocks for my mom. I've been making her blocks like this since May, just here and there. Eventually there will be enough for a lapsize quilt. For now, she just loves getting blocks at different occasions and even in the mail sometimes. They are scrappy so they are all different. Lots of fun!
And finally, this is what Karen is working on. I'm so proud of her. This is her first quilt and she is doing very well. She 'gets' it!
Isn't it beautiful!? I'll post another pic when she is finished.
Thanks to the lovely ladies who've commented on our blog so far. And even some followers! Very fun, thanks for reading :-)