Lately I've been trying my hand, or shall I say sewing machine, at sewing with knits. You can see one of my efforts with my
previous post
. This time I made a t-shirt for Benjamin for school. It was nice to make something for a boy this time.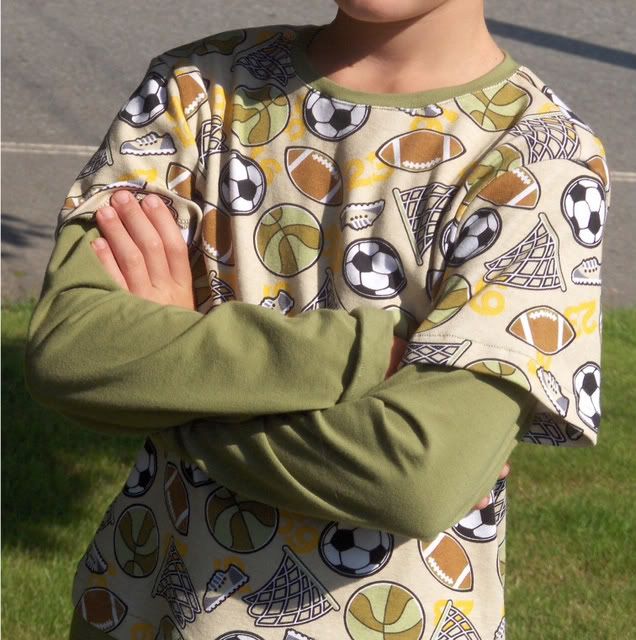 He wasn't totally into posing for these photos. I guess he is an 8 yr old boy :-)
As I sew more with knits, it's getting a little easier. Not that it's hard, but I'd like the clothes to be more professional looking. And they are getting there. If you look at this next photo you can see the hem on the short sleeve. It seems like the fabric got stretched out as I hemmed it. I used the stretch stitch. Should I change the tension on my machine? It didn't happen on the hem of the long sleeve though (it's a different fabric.)
Now I know that not too many people read this blog yet, but if you are reading and have some wisdom to impart about sewing with knits, please leave a comment for me.
Pattern is Burda 9614