It's finally finished. I sewed the binding down on Sunday and did a 'photo shoot.' I wonder what my neighbors think of me.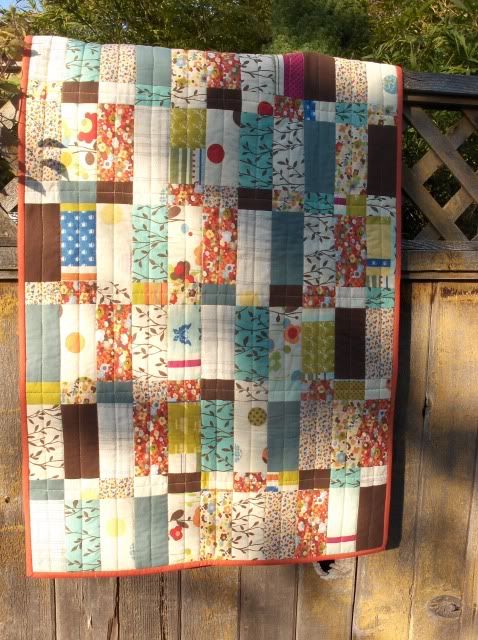 I used 7 fabrics from Wonderland by MoMo. I also used a linen that I've had in my stash since I was 18 (really 13 yrs! I bought it in Brazil.) As well, a repurposed cotton/linen dress shirt from Gord, a vintage fabric that I've had for a number of years and a brown cotton that is left over from another project. How's that for a mixture.
The binding is a burnt orange solid. It's from Fabricland. I really like the quality of their 100% cotton solids.
I'm really, really happy with how it turned out and is making me excited to make other things. But first I have to finish the playpen project.
The back is part of a thrifted sheet. I love it! It was too white and bright so I tea-dyed it to get it more muted. It worked perfectly.